January 2021: COVID-19 Pandemic as a Mechanism of the Motion of an Aircraft in MIRCE Mechanics
The COVID-19 outbreak has shown that pandemics, like other rarely occurring natural catastrophes, have happened in the past and will happen in the future. Although humans cannot prevent dangerous viruses from emerging, they should be prepared to dampen their consequences for the economy and all of society. The main objective of this paper is to address the COVID-19 pandemic as a novel mechanism of the motion of an aircraft in MIRCE Mechanics, as only then the most effective technological, social and economic actions can be taken by humans to deal with it. Thus, this paper is bringing together the physiological side of COVID-19 and its physical impact on the operational side of airlines in order to assist them to predict the expected positive and negative work by each aircraft type grounded. This analysis will guide them to decide what type of fleet they should have in the post pandemic times and thus secure the business existence. Link to full paper:
http://www.sciencepublishinggroup.com/journal/paperinfo?journalid=102&doi=10.11648/j.ajetm.20210601.11
2020 Annals of MIRCE Science
Published by the MIRCE Akademy to facilitate exchanges of knowledge and experience between: scientific, engineering and management professionals, which are interested in MIRCE Science, from the research, practical application, modelling or consultancy point of view. To read abstracts of the papers published and other information please click here.
2020 F1 Driver and Team Reliability Champions
Press release: The F1RE Centre of the MIRCE Akademy has completed the Formula 1 Drivers and Teams Reliability Tables for 2020 that revealed that the following Reliability Champions:
The 2020 F1 Driver Reliability Champion is: Kimi Raikkonen
The 2020 F1 Team Reliability Champion is: Mercedes AMG Petronas
For the illustrative history of MIRCE F1RE Centre Awards click here.
30th MIRCE International Symposium - All Welcome
For the more information please click here
MIRCE Science: COVID-19 Negative Functionability State

31st MIRCE International Summer School
2020 Summer School was cancelled due to the global outbreak of Corona Virus, COVID-19. As preventive measures are reducing the probability of occurences of negative functionability events, please take care and get ready for the next year Summer School.
9th World Congress of MIRCE Science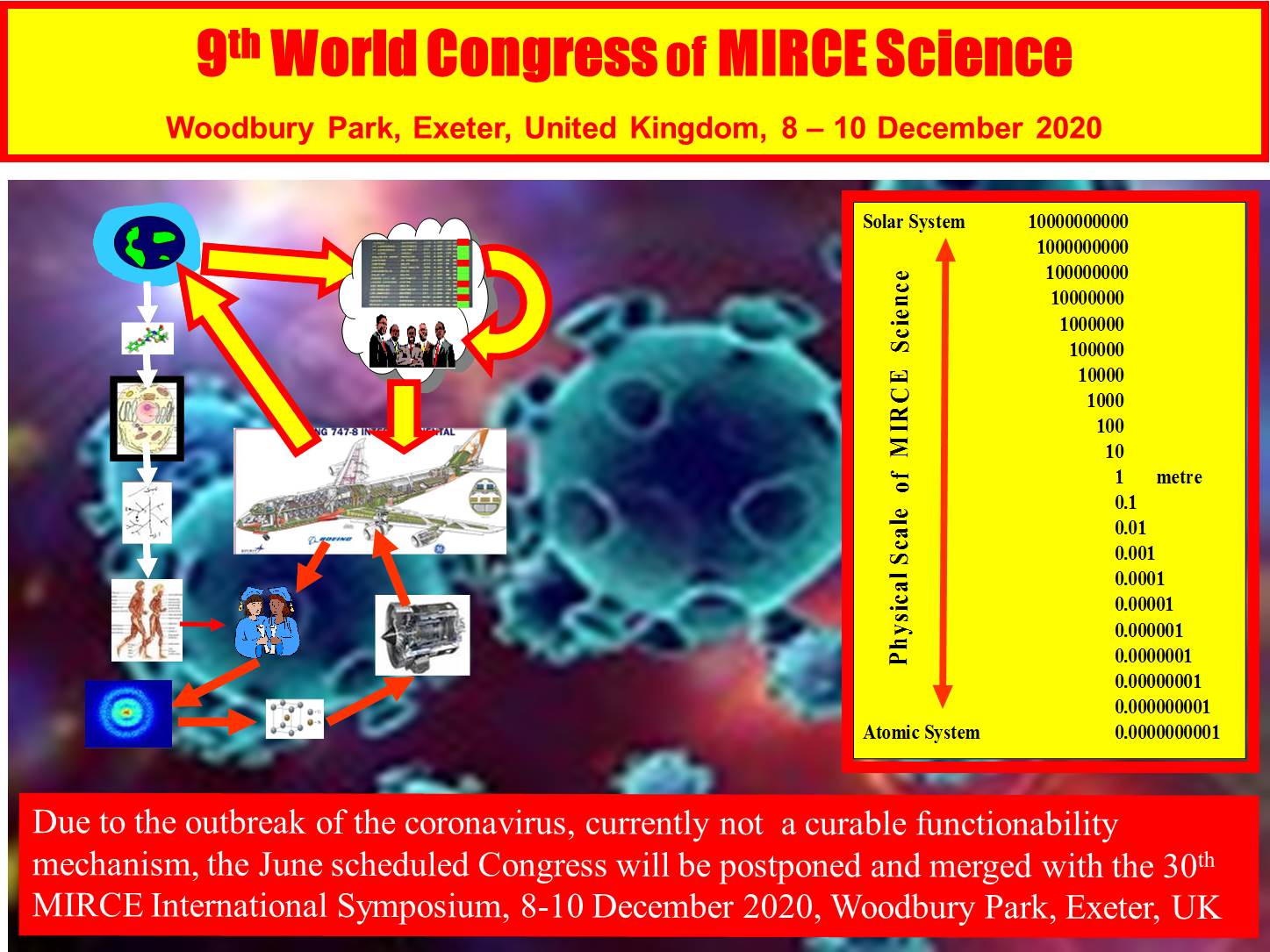 Physical Reality of Reliability Function - Presentation by Dr Knezevic at The Reliability Conference, organised by Reliabilityweb.com, Seattle, May 2019.
In a late 1950s, Reliability Theory was "created". It was based on mathematical theorems rather then on scientific theories. The Reliability function for a system is determined by the reliability functions of the constituent components and their configurations within functional system. It is well-defined analytical functions obeying the axioms and theorems of mathematics. Systematic research performed by the author during several decades of the observable physical realities of in-service/operational life of functional systems in aerospace, military and nuclear power industries have clearly shown that determines from the mathematically implied reality. The presentation goes through a list of physically observed and undeniable facts that seriously impact the accuracy of the reliability predictions currently provided through reliability theory. (source www